Welcome to Oregon Coast Website Design And Services
We provide excellent, functional, custom websites and services at a low price. we feel confident that you will enjoy a custom built website and services we offer. With web site design service's for Lincoln city and the surrounding areas. From Custom built websites, underwriting, updating, altering images, designs and logos. We always try to use the best editing software and HTML editors that the internet has to offer. But we can imply any variation of code you the client prefer..
Custom Websites Services:
We can help you establish, create, and customize a fully functional custom website that will work on every browser and also on cell phones. It's not necessary to have a mobile website, our custom websites will work on them just fine. But if you like we can establish a mobile domain name, and also a custom website to go with it. We offer: Custom Website Design, Web Hosting, F.T.P Setup HTML, CSS, Meta, Updating Database, Domain Acquisition, Domain Management, S.E.O., Google ad word campaigns, XML maps, URL submission, Tracking, SQL, HTML Cleanup and Much More!! Click here for more info.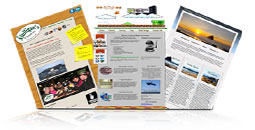 Underwriter:
We now have a underwriter who can help with your site content needs. With our underwriter's help, we can now edit your own text or create all new content for your custom site. Our content provides clarity while also giving your site the information needed to rank highly among search engines such as Google, Bing and Yahoo. We can also help with content for Facebook, MySpace, Twitter, and other social networking sites. If you need text for your custom website ask us about "Mr. T" and his services.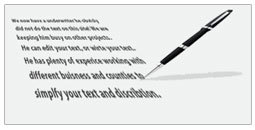 Images / Design's:
We can edit and transform any image you like. We use high quality software such as Adobe Photoshop, Adobe Fireworks, Adobe Lightroom, and Gimp. If you like to use a particular software package when working with graphics, just let us know and we will learn to work with it! We have just purchased a Canon Rebel tli SLR camera which will allow us to take great pictures for our upcoming websites, and also will give us the opportunity to create HD videos for adverts or any demonstrations our clients might need.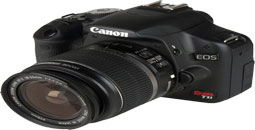 Overview
Oregoncoastwebsiteservices.com aka thedclab.com based in Lincoln City, we offer comprehensive web design services for the Oregon Coast and beyond - we manage websites for clients in various states and even overseas. Our clients have learned that we provide affordable and friendly customer service while we create the custom site of your dreams. We can also build and service computers and networks- Dewey, the "D" in the "DCLab", has been working as a computer repair specialist in Lincoln City and the surrounding areas for several years.  To talk with Dewey to get a quote for your particular needs, please call (541) 994-SURF (7873) or e-mail him at jimmyriggedcomputers@gmail.com Want to check out theDClab.com blog click HERE. Want to access our email form click HERE.