Oregoncoastwebsiteservices.com
"Thedclab" group is here to help businesses on the Oregon Coast achieve optimal placement on the web. We also provide web hosting, website design, cpanel, email pop settings, and domain management services for the Oregon Coast. Our site was just recently indexed by Google, Yahoo, and Bing. This business may seem new; however, the owners are web design masters, who also specialize in computer repair, networking, database management, SEO, word press and more. One has been self employed for six years from word of mouth, and has thrived here on the Oregon Coast doing computer repair. The"dclab" group also offer webhosting and domain control help. For more info and prices for "The dclab", Click Here.
Website Design Services:
We can help you establish, create, and customize a fully functional custom website that will work on every browser and also on cell phones. It's not necessary to have a mobile website, our custom websites will work on them just fine. But if you like we can establish a mobile domain name, and also a custom website to go with it. We offer: Custom Website Design, Web Hosting, F.T.P Setup HTML, CSS, Meta, Updating Database, Domain Acquisition, Domain Management, S.E.O., Google ad word campaigns, XML maps, URL submission, Tracking, SQL, HTML Cleanup and Much More!! Click here for more info.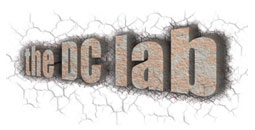 Custom Website Design:
Yes, we have designers too. We can use any html editor you want. We can edit and customize a website using dreamweaver, wordpress, net fusion, coffee cup, etc. When creating a custom website from scratch, we prefer not to use templates or themes, unlike a lot of other web designers. But if you want a wordpress theme or a template of some sort, we can do it for you; you name it, we can code it. We are always busy learning new ways to optimize and code sites. To check out some of our design work, Click here.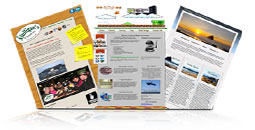 Web Hosting Plus Services:
Need help hosting your new custom built website? We can help- we offer hosting plans and F.T.P. setup. We have a huge amount of server space in a remote secure location, which is wind powered and has backup electric and gas generators. For info on pricing and also information on hosting, Click here. Our server space can handle apache, pop, imap, wordpress, sql, php, cpanel, hta access and more for a great price. Our long term goal is to make sure always happy on our server.
Overview
In short, we are a Lincoln City, Oregon web house that does it all- web design, database, seo, custom layouts, networking, and more. Our central located Oregon coast based team is here to help you achieve a great looking custom website, hosted securely, at an affordable price. Why would you go anywhere else? Thanks for stopping by. Sincerely, oregoncoastwebsiteservices.com a.k.a theDClab.com. Want to check out theDClab.com blog click HERE. Want to access our email form click HERE.